Going Bananas..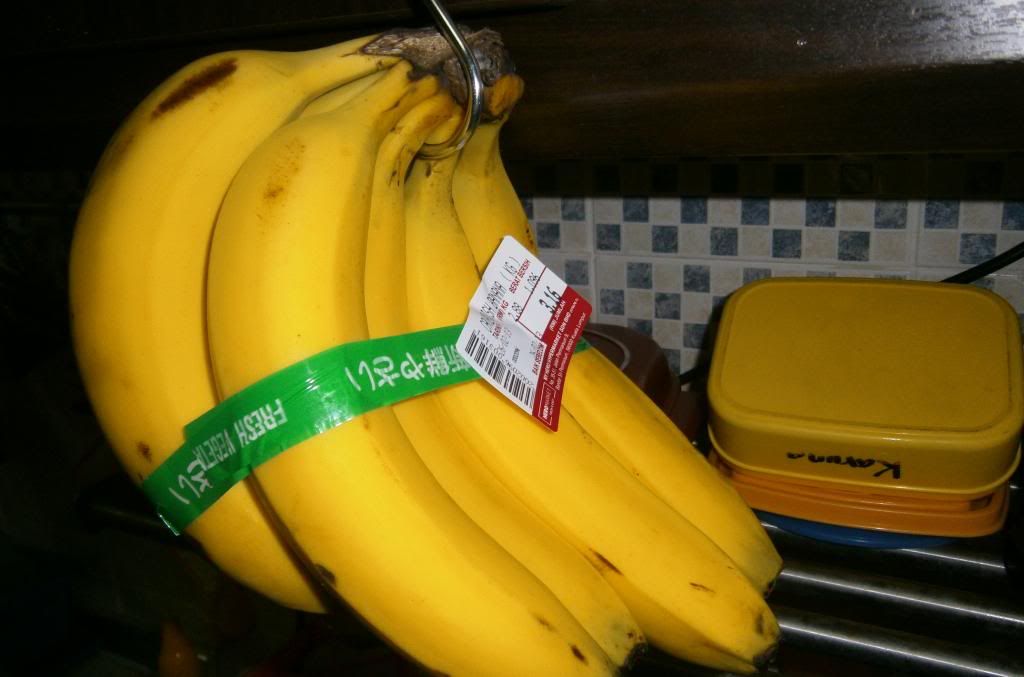 The boy always goes bananas over eating bananas. He will remind me over and over again to get his favourite fruit whenever I go to the supermarket. He loves fruits of all kinds but still bananas are rated his most favourite fruit.
I remember him plucking one banana after another from where I hung them (on the door knob of the kitchen) when he was only three or four. I thought a monkey had sneaked in and ransacked our house (bananas!) until I found traces of banana peels on the floor and him, at the other corner of the house, one of his hands still holding a half eaten banana! He sure has a strong tolerance to bananas as I can't remember he suffered from either potassium overdose or diarrhea. Hahaha...
Do your kids love eating bananas as much as mine does?