It's The Thought That Counts
Be warned!
Read this post at your own risk! It's a 'syiok sendiri' post alright. Stay away from this post if you think you cannot stand a mom whose "syiokalingam" mode is activated! ;) ;D ;P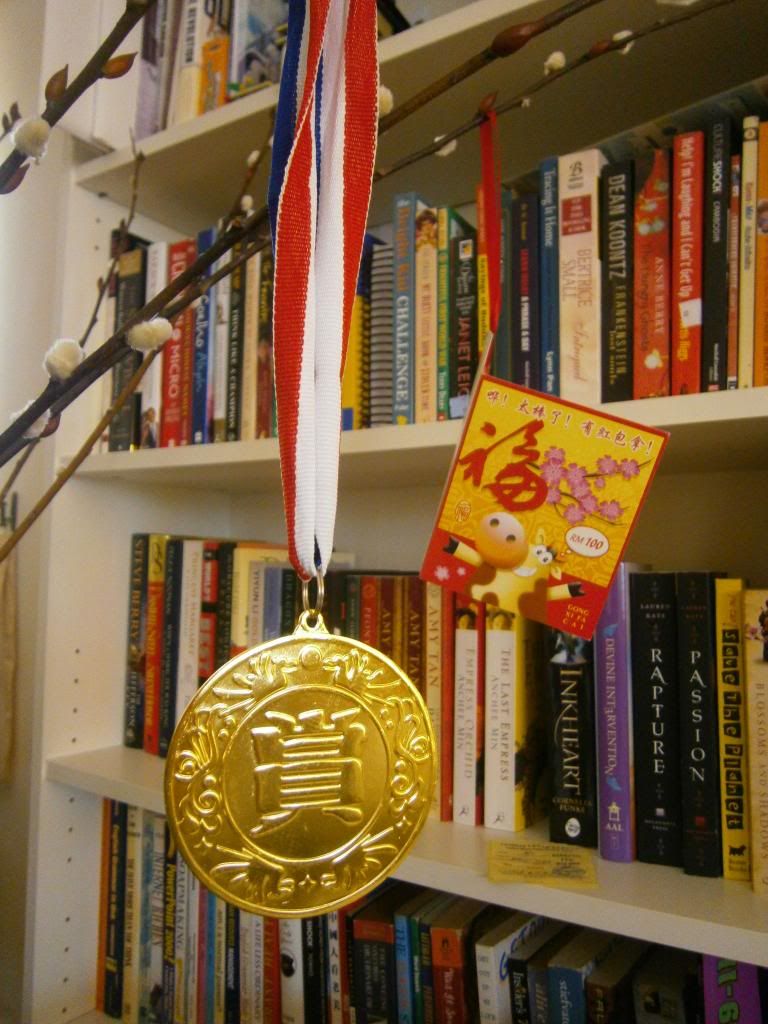 A gold medal for a mom
My birthday fell on the 7th day of CNY this year, which was also 'yan yat', everyone's birthday according to Chinese tradition. I slept in that morning as I was nursing a menstrual cramp. The boy came into the bedroom and greeted me, "Happy Birthday, mommy! I have something for you but you must sit up first." I obliged and before I could figure what he was up to, he put something over my neck. A medal, a gold medal! He then said,"Mom, thanks for taking care of me and guiding me. You are the best mom in the whole wide world. Thank you!" followed by a wide beary hug and kisses planted on my cheeks. Awww... I was so touched I felt like crying at that point in time.
Daddy was amused to have witnessed the 'prize-giving' ceremony. He jokingly said our boy was trying to please me to earn himself a "better treatment". Lol..I dont blame you, old man. It's normal that you are jealous but just don't let the jealousy within you eat you up eh. :P I also like the birthday present you gave me as much as the boy's. Thank you!
Apparently the boy bought the presents from Daiso a day before while he was out doing grocery shopping with daddy. He was worried I might not like the presents as it was only RM5 each, he bought two items. I assured him I loved everything and anything that came from him regardless of the money value. It's the thought that counts! Really!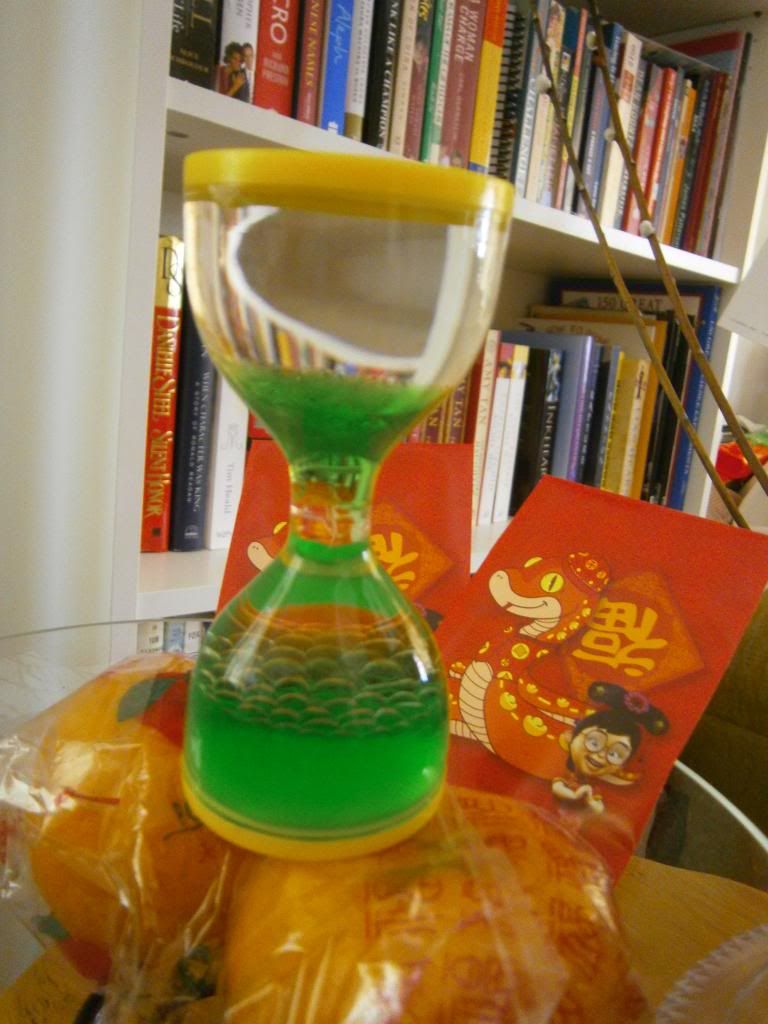 And here's the second item from the boy ~ an hourglass. He explained why he selected this item for me. It's something about being patient but still I cannot comprehend how on earth to string an hourglass and patience together. *scratch head* Anyway, I hear you, boy. I will try my best to take my patience to the next level and not to scream at you at the top of my lungs when things don't turn out the way I want it. Aha..