Perpustakaan Raja Tun Uda Shah Alam
The spectacular lake in front of the library
I braved myself and ventured out from my comfort zone again, this time to Perpustakaan Raja Tun Uda in Shah Alam. I saw some photos posted by one of my FB friends and was impressed with the amount and choices of books available, they have Chinese, English and BM book titles and not forgetting that membership are totally free and no annual fees. Unlike the two public libraries we used to frequent,
TTDI Public Library
and Puchong Library where they still impose annual membership fees and I can't find any Chinese titles there.
View of the lake-facing library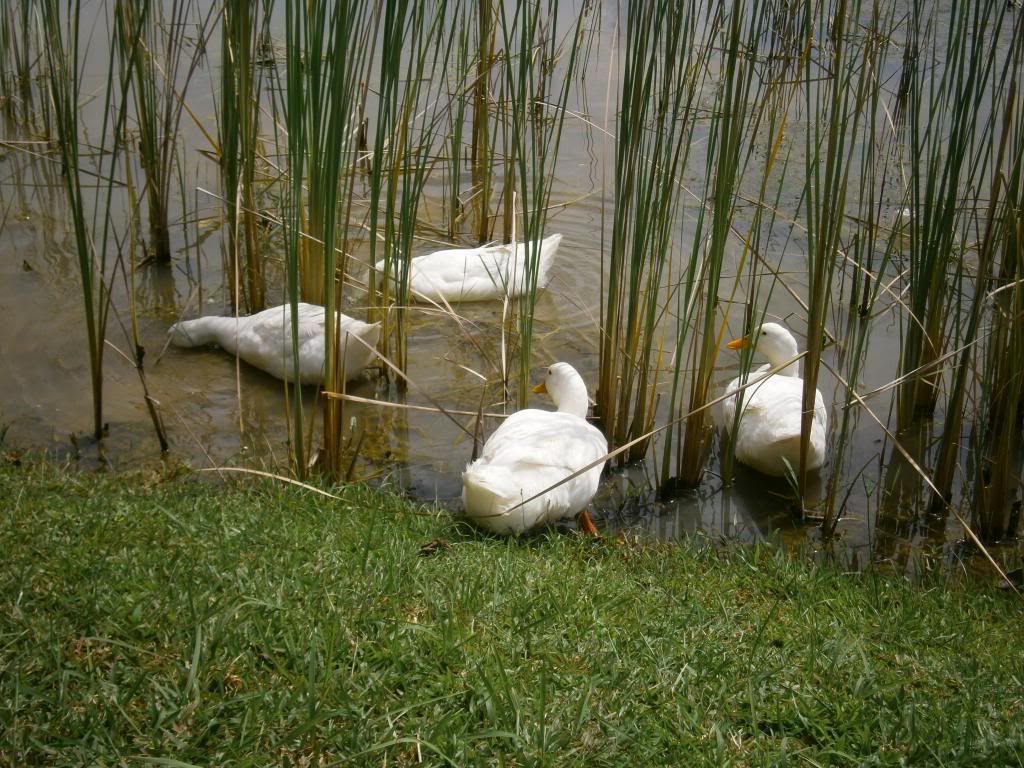 We spent a lot of time here admiring the geese.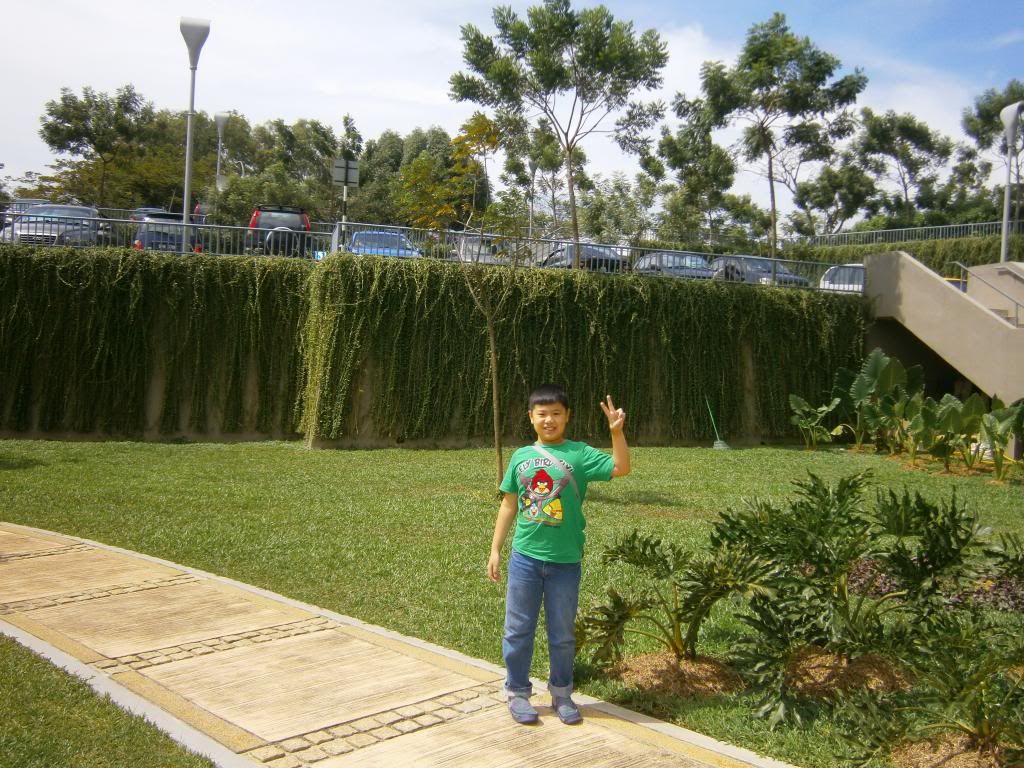 Carpark and the garden landscaping at the background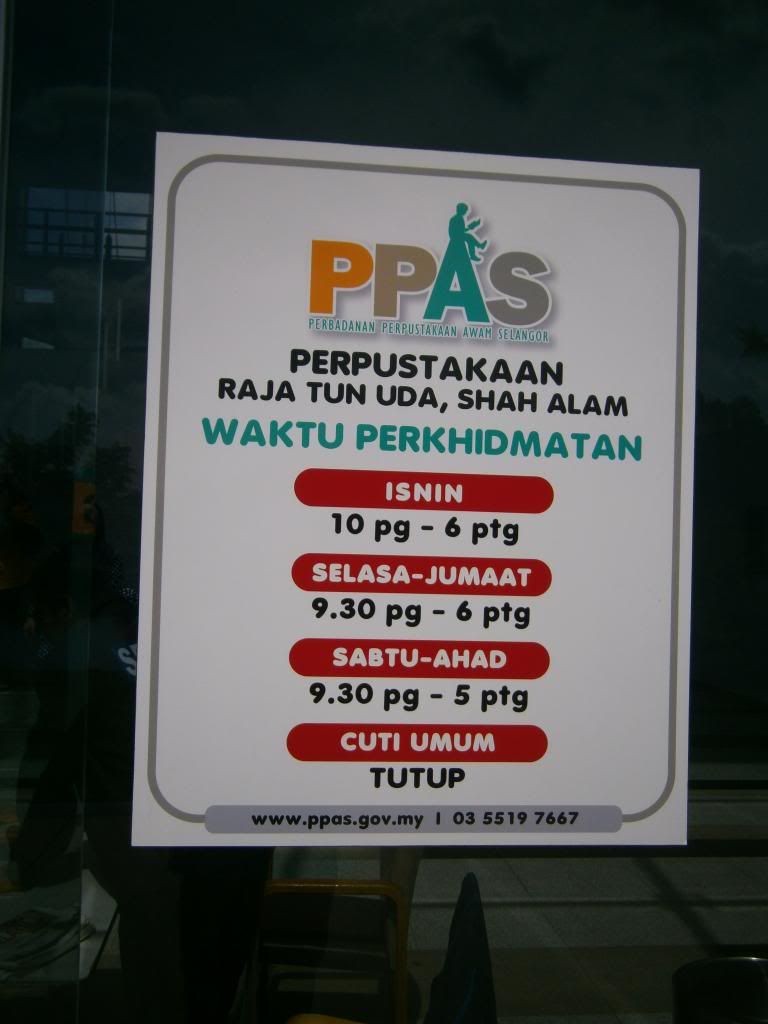 Opening hours
The Opening hours has since changed to:
Mons - 10am - 7pm
Tues - Fris: 9.30am - 7pm
Sats & Suns: 9.30am - 9pm except for Creative Zone (Kids' Section)
where they open until 7pm only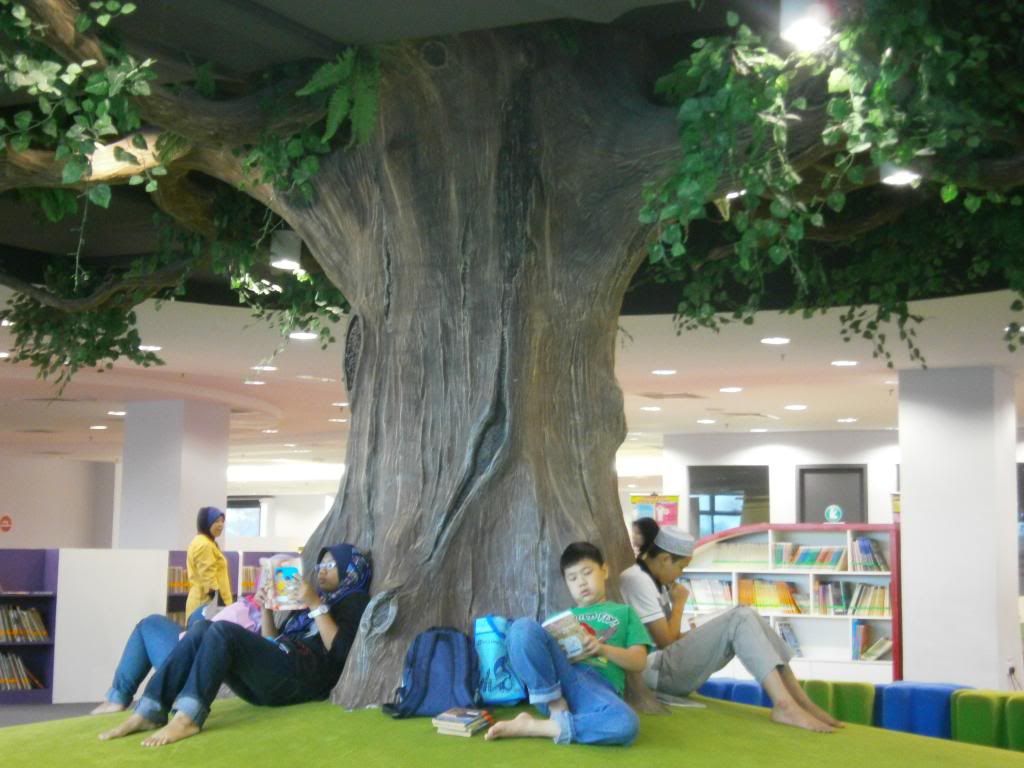 Children section where kids can read on a "hill" under a gigantic "reading tree".
As the place is fully carpeted, no shoes are allowed. You have to remove your shoes, put them into a bag provided to you and carry it with you.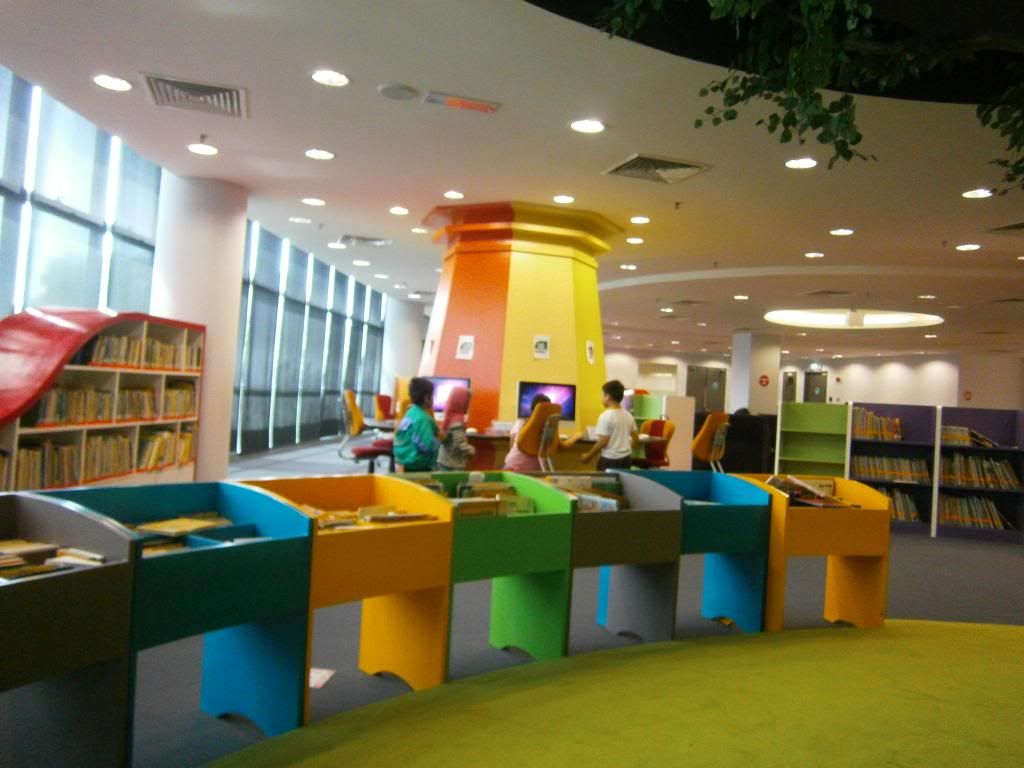 The place is colourfully furnished. It is well equipped with fairly new Apple iMac desktop computers! Kids and parents can go online at an affordable charge of RM1 per hour.
The boy having a break at the couch.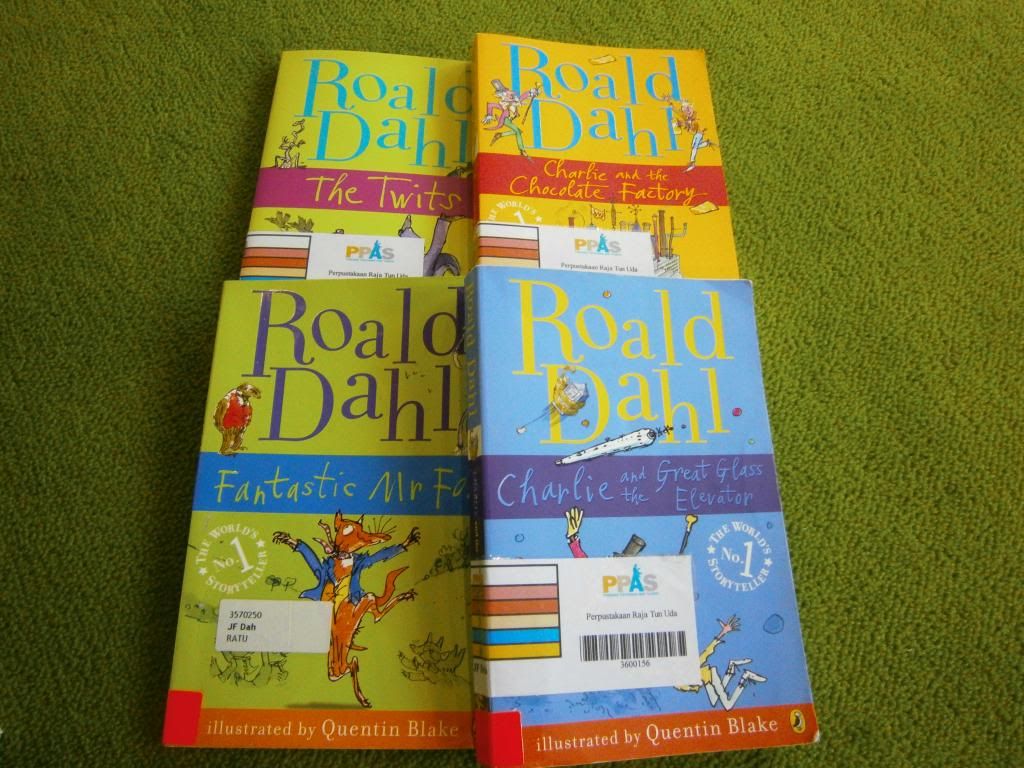 Some of the boy's favourite books.. Roald Dahl
Magic Tree House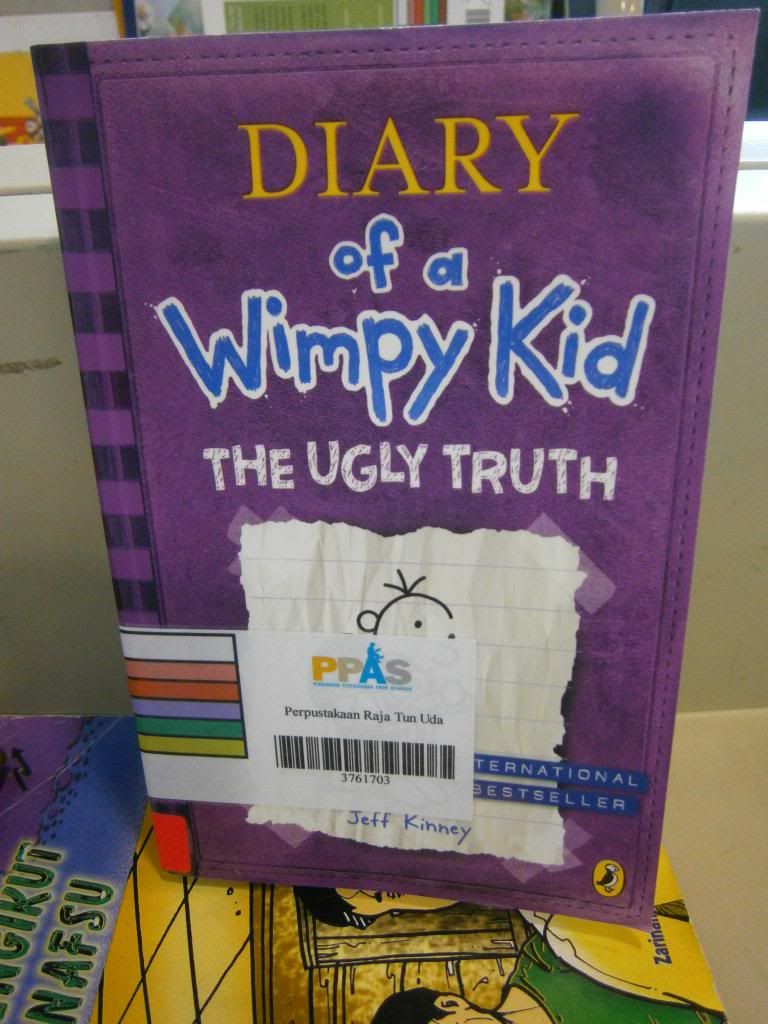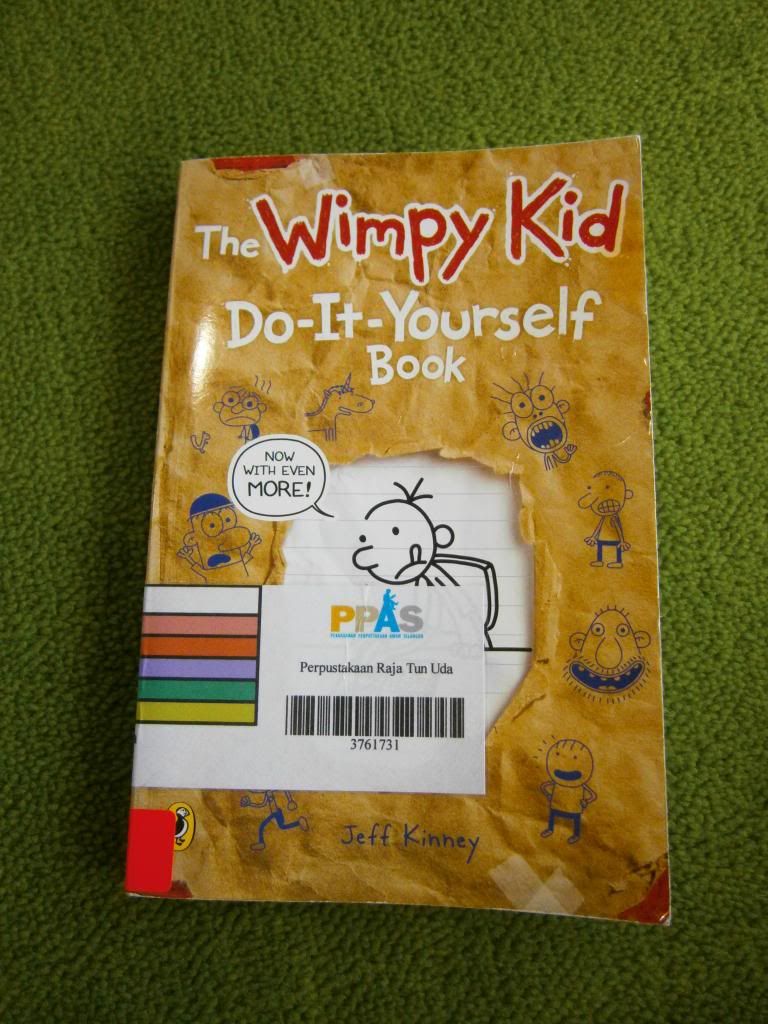 Diary of A Wimpy Kid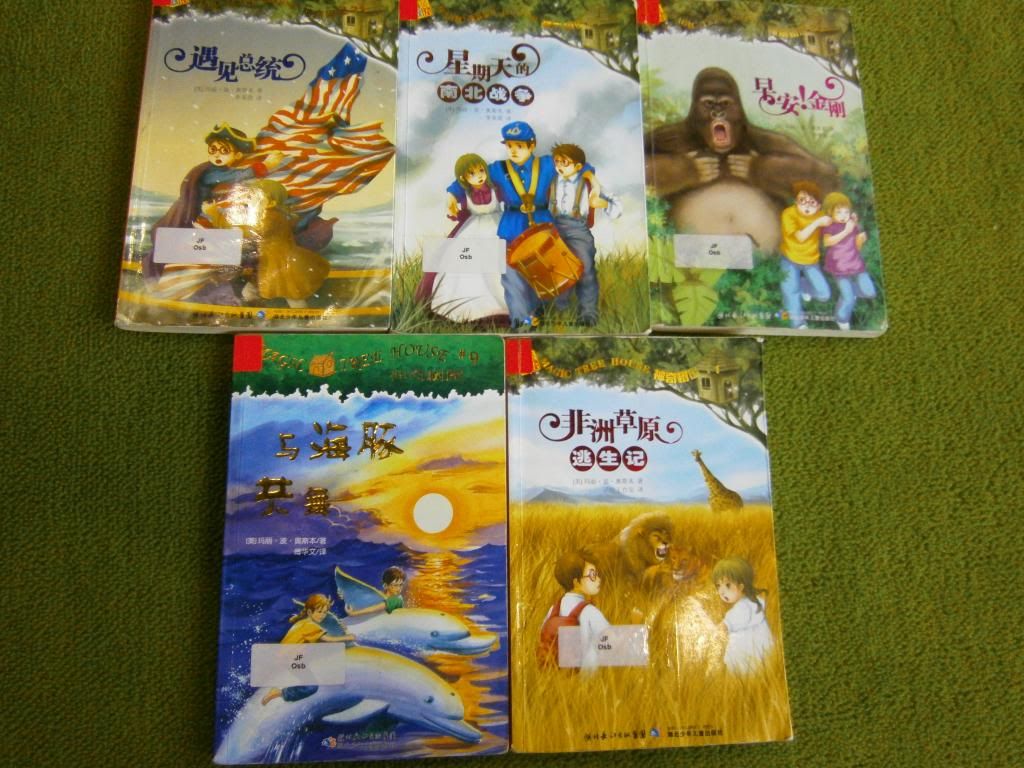 Magic Tree House (Chinese version) ~ Must get the boy to read these one of these days. *evil grins*
Self registration of membership is done online (there are few terminals there for you to do so) and it will be activated within an hour. No membership card are issued to adults as Mykad will serve as one but children will be issued a member card on their next visit there.
We only managed to explore the Children section on our first visit there. The next visit will be for myself to explore the Adult section. 6D movies are even available at a fee but the boy wasn't interested at all regardless of the number of Ds so we gave that one a pass. I heard they have a gym room too and that one will be on my next to visit list too.
If you stay around Puchong, Subang and Shah Alam areas, this is the type of library that you would like to visit.
Labels: Books, Perpustakaan Shah Alam, Reading